Golgotha and Calvary would be two very similar paintings from the same year. They both depict Christ and the crucifixion, as his supporters look on in sadness. A figure comes in from the side with a ladder, hoping to pull him down from this unflatting posture. Chagall would make use of religious themes throughout his career and also was proud of his own Jewish roots, which were surpressed during his time living in Eastern Europe. France would help him to find freedom both artistically, but also in how he expressed his own beliefs and this would be one of the reasons that others relocated in a similar way. Sadly, his own religious identity would later come under fire in western Europe as well around two decades later and forced many to relocate again, often across to the United States.
This version is relatively simpler, featuring less detail in the foreground, and also a slightly smaller palette. Here he mainly uses reds and greens, with a striking thick line of white separating the two roughly across the centre of the painting. Christ himself is pictured in blue, helping his figure to stand out and attract your eye immediately. There is the same fractal style in this piece which Chagall liked to use at this stage of his career, where even the flattest of plains would be tweaked and amended into the crystal like formations of colour and gradient.
You will find Golgotha and Calvary in the Museum of Modern Art in New York, USA. They have a good number of watercolours from Marc Chagall, and just a few oil paintings as well. He was a highly prolific artist across his lifetime, meaning many art institutions have been able to acquire items from his career, though many still have been added to private collections, with little access available to the general public. Alongside their selection of items from Chagall's career, you will also find the likes of Starry Night and Portrait of Joseph Roulin, from Van Gogh, who was another artist that moved to France and then immediately started working with a much brighter colour palette as a result of his new surroundings. One can see many more examples of artists relocating during their lifetimes and then taking new directions stylistically, sometimes due to finding new influences within their lives, be it natural landscapes or from mixing with other artists for the first time.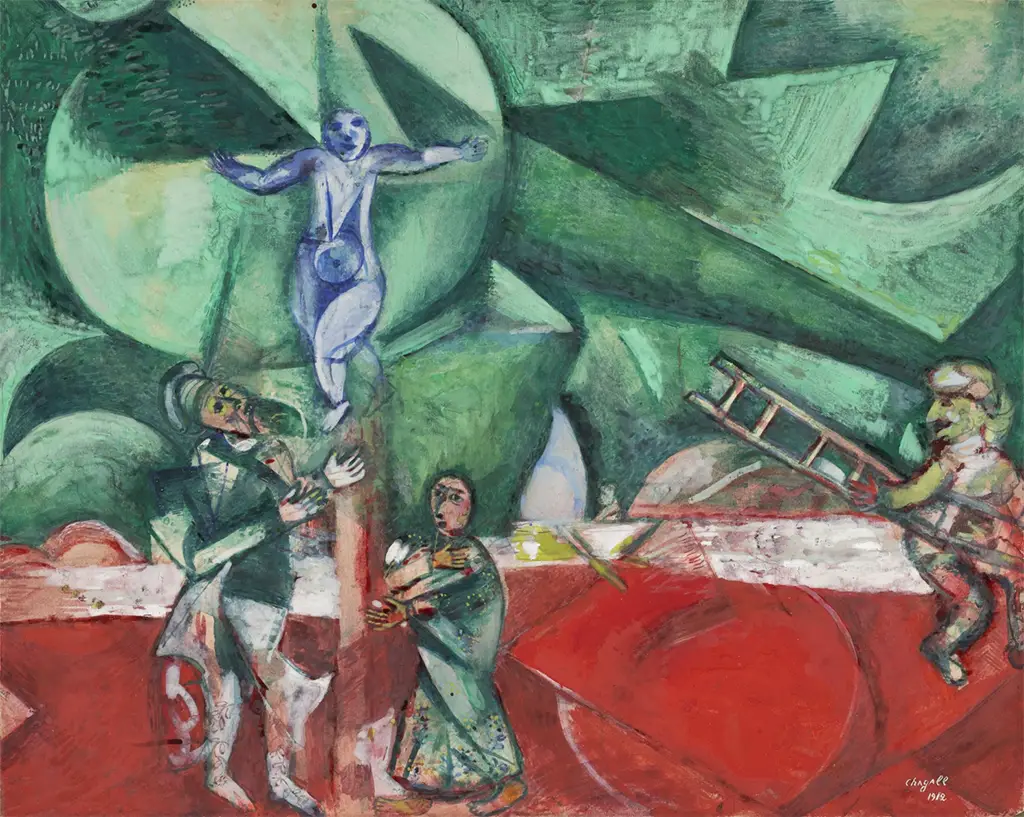 * As an Amazon Associate, and partner with Google Adsense and Ezoic, I earn from qualifying purchases.