The Technique
The Dance and the Circus is colourful with a bright yellow background. The painting's main characters are a red coloured man with a cow's head with horns playing the violin. He seems to be flying.
On his right is a woman in white, hugging three children. The woman and the children she is hugging do not have much detail, just outlines of their forms and features. On the left of the violin playing man is a green woman in a green dress and blue hair offering a bouquet of multicoloured flowers. In the bottom background of the picture looks like a crowd cheering the man. Chagall depicts the crowd in outlines of people with no detail. There are several mythical creatures, such as the man with the head of a cow.
In the background are various abstract art forms. There are fish, a woman with red hair, a purple rabbit looking creature, lines and circles. These abstract forms fill the space around the three main subjects of the picture. His love of theatre and the performing arts is evident in The Dance and the Circus. It is portrayed by the attention and admiration of the crowd, to the green woman with blue hair, and the red man playing the violin.
The Inspiration
The Dance and the Circus was not Chagall's first mural as he had painted others in the Jewish State Theatre in Moscow in 1920 and later for the Metropolitan Opera House in New York. He also designed sets for ballet and opera and designed costumes in New York.
The Russian born artist lived in France. He did not adhere to any particular art technique but used Cubism, Fauvism, Symbolism, and Surrealism in his artworks. He also loved to use vibrant contrasting colours that made his paintings easily recognisable.
The painting is in the Tate Gallery, London, and it was gifted to the gallery by Chagall in 1953. He did it in memory of Velona Pilcher, who was a playwright and the founder of the Watergate Theatre. When she passed on, the theatre ownership changed hands and he took back his painting and presented it to the Tate Gallery.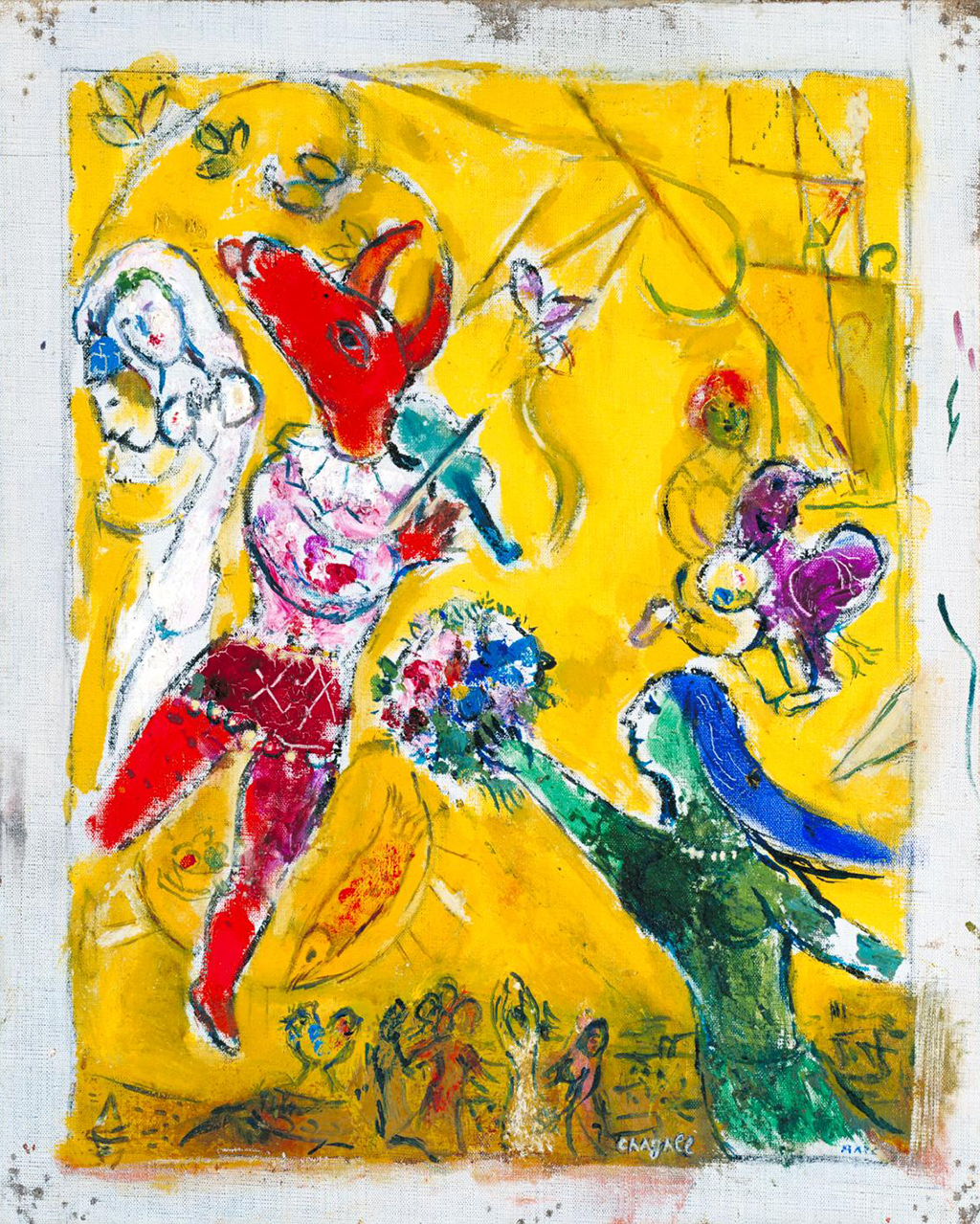 * As an Amazon Associate, and partner with Google Adsense and Ezoic, I earn from qualifying purchases.